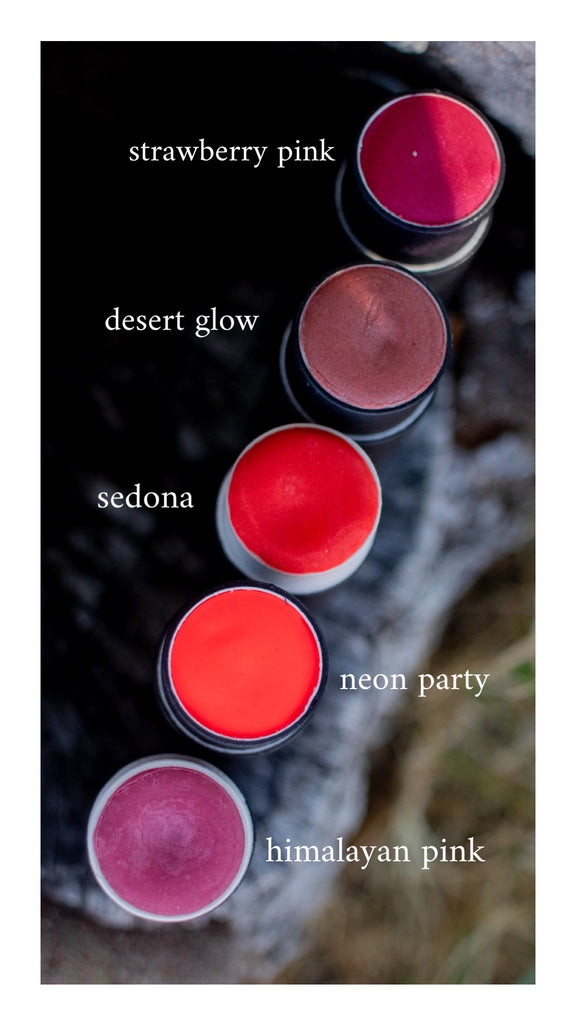 tinted lip + cheek balm
Our tinted lip + cheek balm gives a sheer subtle hint of color while intensely moisturizing your lips + cheeks. It restores the appearance of softness, elasticity, and firmness ALL day long! Plus, the colors are buildable, so you can you can go for one swipe, or many, depending on your mood! It comes in a 1/3 oz cardboard container (a great eco friendly alternative to the traditional plastic tube that only holds 1/5 oz).
ingredients: cocoa butter, jojoba oil, castor oil, beeswax, mica powder, and lavender essential oil.
Our strawberry pink doubles as a blush, and our desert glow as a bronzer.
---
Share this Product